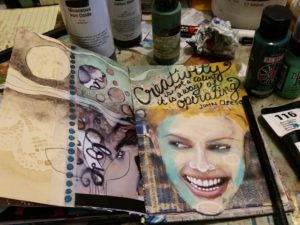 I have shared many of the completed pages out of my junk journal, but I thought it would be fun to share a flip through with you of before and after pages.  Since the journal is made out of "found" papers the pages are not a blank white, making for a much more exciting starting point for art journaling.  To give you an idea how I use those fun pages and incorporate them into my art journaling, I have made a video flip through of one of my journals.
Sometimes it is easy to see elements of the original page…
from this…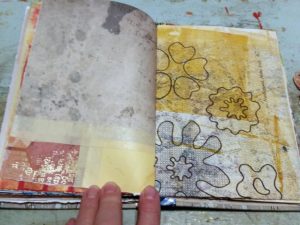 to this….
Other times, you can't see any or very little of how the page started out!
from this….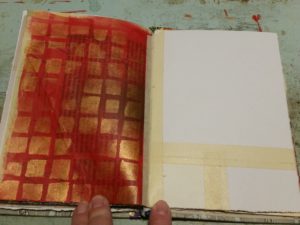 to this…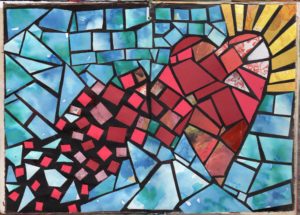 Hope you enjoy taking a look at my journal!