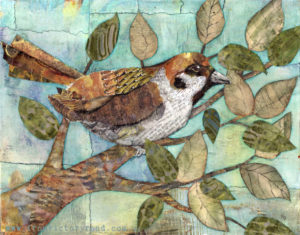 This was an unfinished demo piece from a Citra Solv workshop that I finally got around to finishing up this week.  I love using Citra Solv altered papers to make these little birds!  I added some detail with a dip pen, and some batik fabric leaves to this 11 x 14 canvas board.  I had an old barnwood frame that finished off the piece perfectly since barns and sparrows are forever linked in my mind.
This was the last week of Inktober and I made it!  I even have tomorrow's drawing done ahead of schedule to finish up the month of inking.  Admittedly, most of my sketches were of the 5 or 10 minute sort, and not the elaborate drawings I have seen other's doing, but I am still proud of myself for simply showing up each day and doing something in my sketchbook.  I hope I keep the habit up… though I intend to follow a theme through November.  Probably back to my faces, which I have continued, but not daily.
So to wrap up the rest of the week.
Oct. 24 – Blind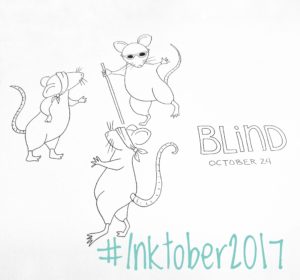 Oct. 25 – ship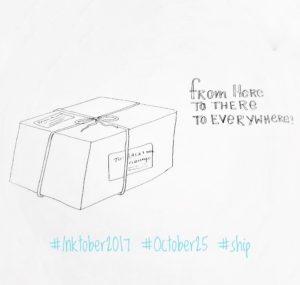 Oct. 26 – squeak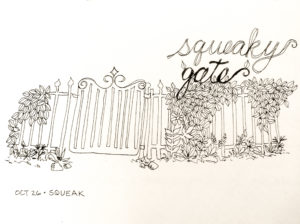 Oct. 27 – climb combined with
Oct. 28 – fall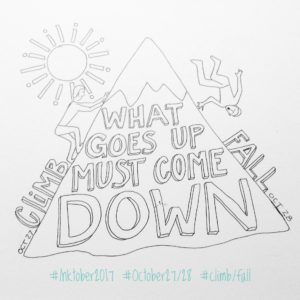 Oct. 29 – united
Oct. 30 – found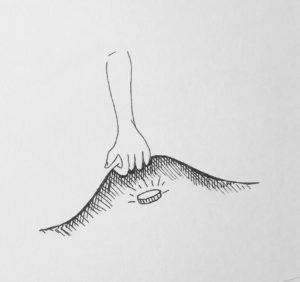 Oct. 31 – mask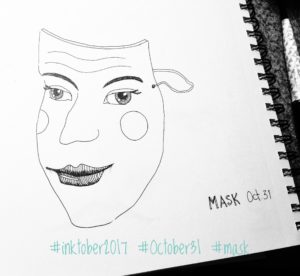 And that wraps up Inktober!