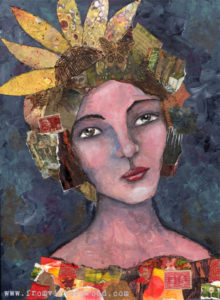 Mixing collage with paint is one of my favorite art techniques.  "Lady Liberty" has a painted background and face, using acrylics, Shiva paintstiks, and oil pastels.  Her dress, hair, and crown are made with collage. She kind of looks like a flapper girl to me, but my husband dubbed her with Lady of Liberty and the name stuck.
This piece will soon be hanging at Tessera Fine Art Gallery in Wichita. If you aren't local, shipping from the gallery is available (call 316 262-2435). You can also order signed and numbered prints in my etsy shop.
I would also like to share images from last weeks classes at the gallery.
In Nature's Bounty we used treasures from nature plus wax and thread to create a unique wall hanging.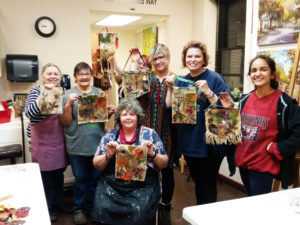 Then on Saturday there were two workshops:  Tribal mark making in the morning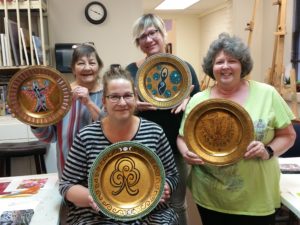 and Oodles of Doodles in the afternoon.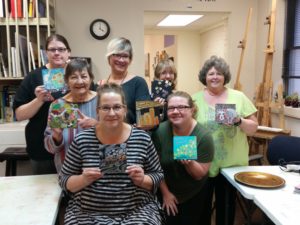 As usual, I am amazed at the creative ideas these people come up with!  I came away with alot of new ideas!
Hope you have a great week!