Tis the Season for fun Holiday themed workshops!
December 5th starts the lign up with an ornament painting workshop in Arlington: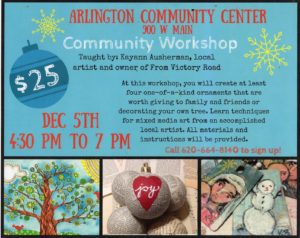 On December 7th will be "Christmas Memories" where we will create a vintage themed canvas and try our hand at altering vintage photos.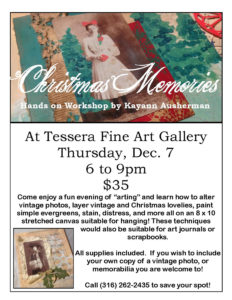 That will be followed by a "Tangible Textures Ornaments" workshop on December 9 where we will be making little mini assemblages to hang on the tree.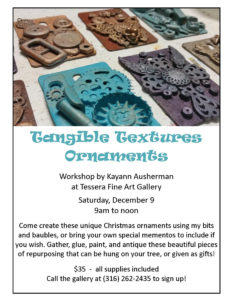 The workshop week will end with painting our own gift wrap on December 9 from 1 to 4pm.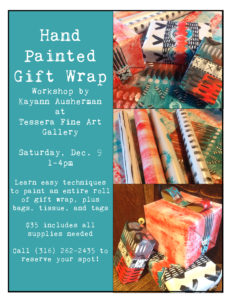 I made a fun little 20 second video for that workshop!  I am still working on bringing my technological skills up to speed!