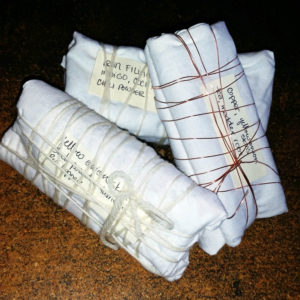 I recently shared with you these fun little bundles to give you a quick and easy way to try out natural dying. They come tied up shibori style, in their own little pint size mason jar with instructions on how to brew them to bring out the colors hidden within.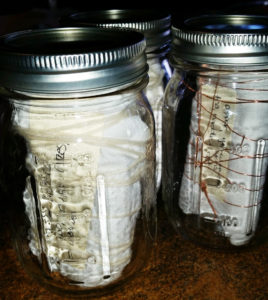 Well, I just had to try one out myself…and here are the results!
Here are the dyed goodies I ended up with… ready for some art making fun!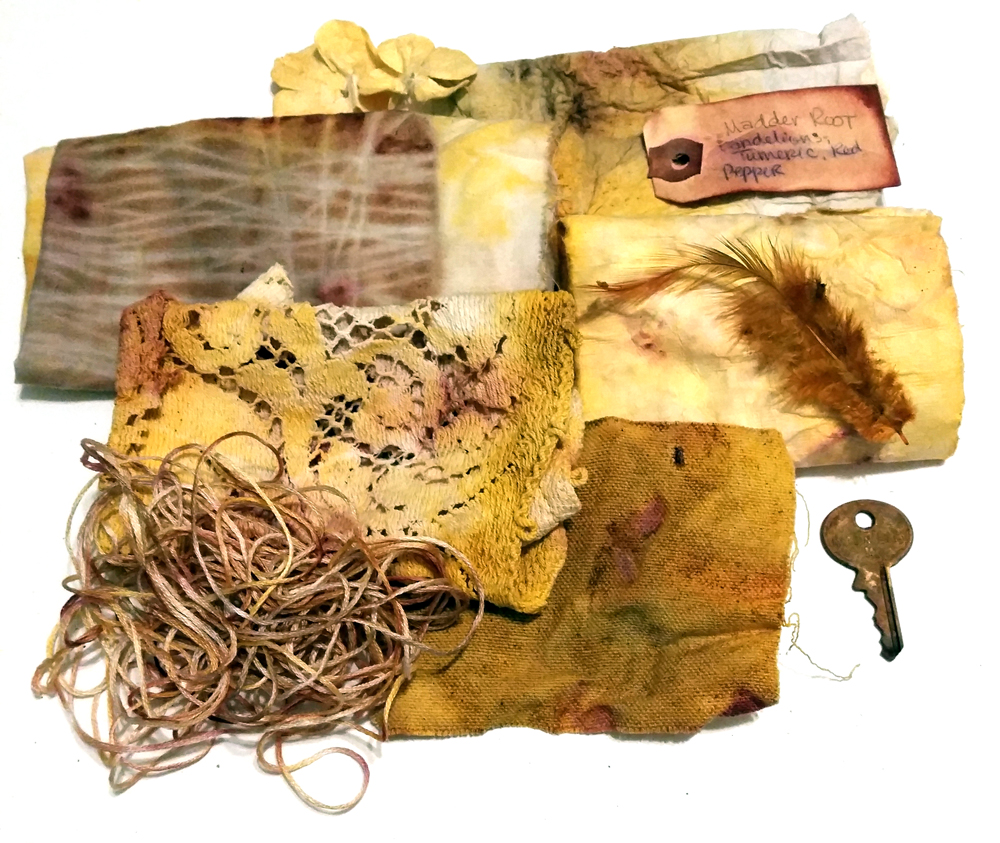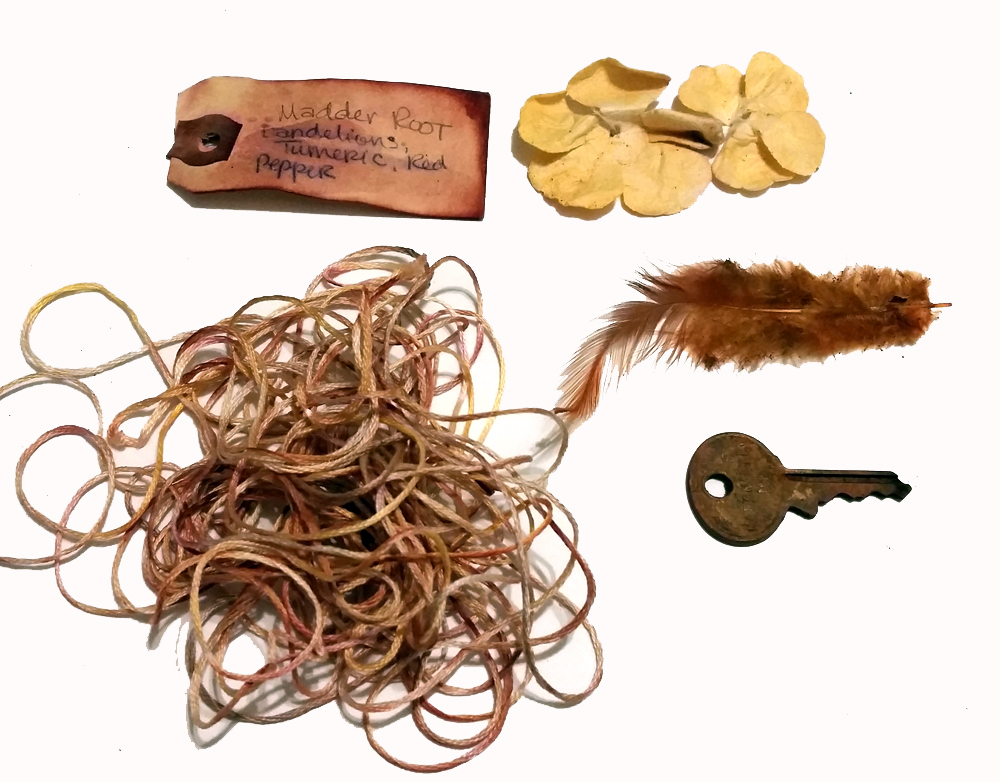 If you want to order your own natural dye bundle kit, visit my etsy shop.