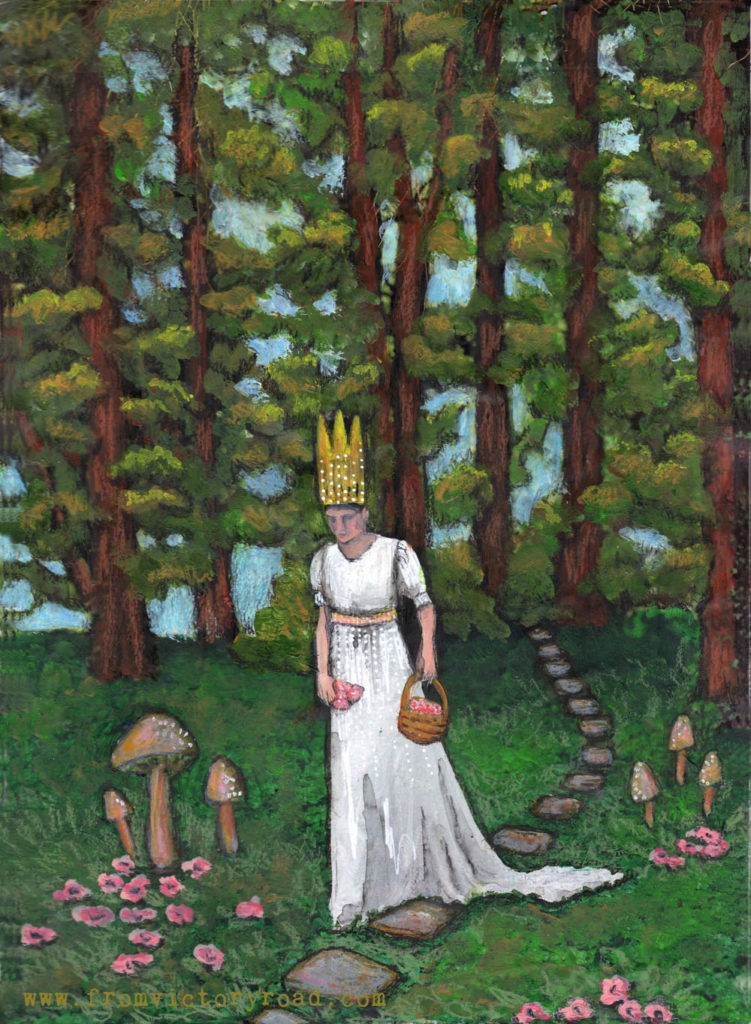 "Gathering" was originally a piece in my sketchbook that was the precurser to "Follow the Magic".  I decided that I like it well enough to tear it our of my sketchbook and frame it…. something I rarely do!
You can see the similarity in the pieces: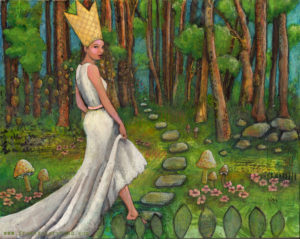 Both of these whimsical pieces are currently hanging at Tessera Fine Art Gallery in Wichita.