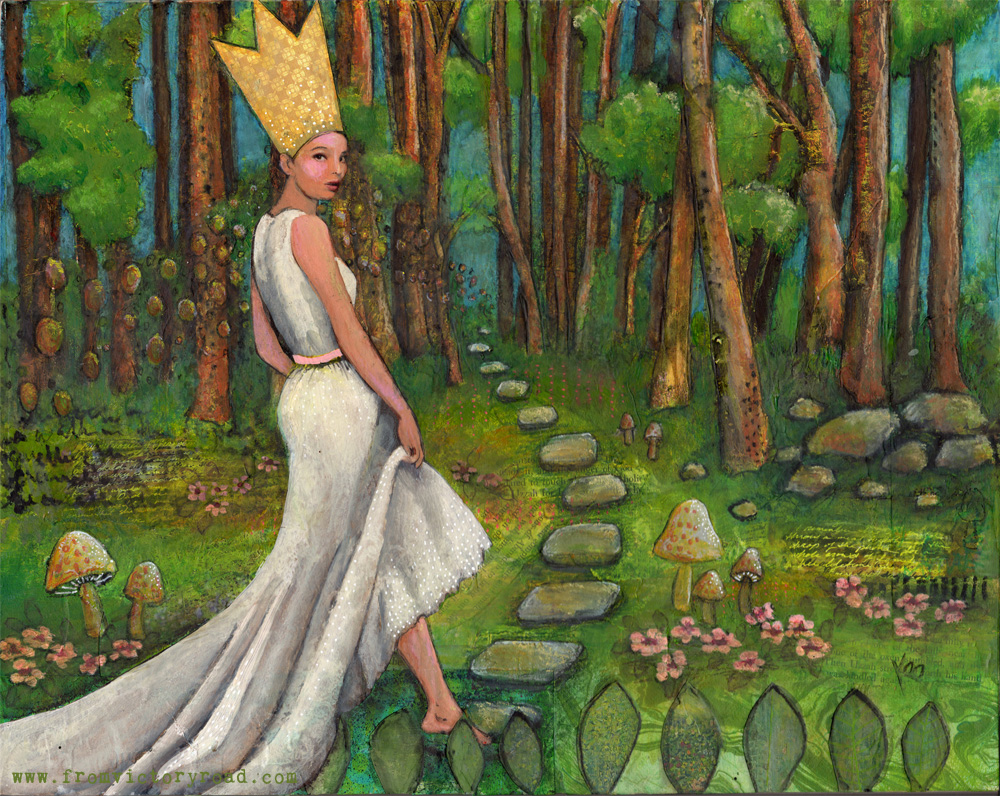 I am often asked what inspired a particular piece of art, and while that is a wonderful question to ask an artist, I find it very hard to answer. Honestly, I seldom know all the factors that have influenced me toward the elements that I use.  We are the sum total of all of our experiences, thoughts, travels, relationships, sights and sounds.  I seldom remember where I saw a particular color combination, or pattern, or style…. yet they have undoubtedly influenced me.  Nothing just appears out a vacuum, yet I am hard pressed to dredge up all the influencing factors. In this piece of art, I have made the attempt to identify the source of at least part of the elements.
"Follow the Magic" was inspired by a page in my sketchbook, which was in turn inspired by a dress in a high scale fashion magazine.  The trees are inspired by a portion of a beloved Colorado trail on which we took our family on many hikes. We were caught in a scary lightening storm in a section that looked much like this.  The stream of "magic" leading the fairy tale style princess down the path was inspired by the bubbles that occur in my Citra Solv papers, and specifically those in my "The Woodsman" piece.  The idea is one that I first used in a book I illustrated.  Using the scraps of paper from which I had cut out leaves for another project are because I loved the look in "Church in the Wildwood" and "Autumn Blaze".  I think the mushrooms were a product of growing up in the 60s and 70s.  I just find them fun and slightly mysterious.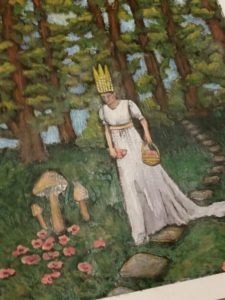 Hope that gives you an idea of how the process of inspiration works… at least for me!
Where do you find inspiration?