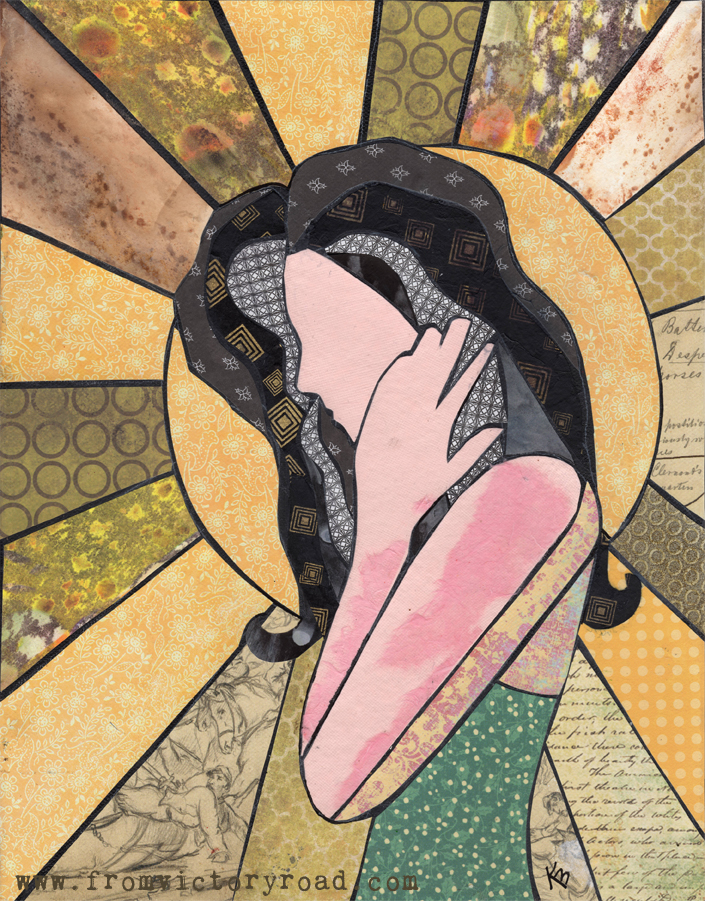 The thoughtful pose of the woman combined with the rays of sunlight are the inspiration for the name of this piece.  Each little sunbeam is a memory, perhaps of those who have passed on, or of events that have come and gone.
"Remembrance" is made with what I call a 'paper mosaic' technique.  It has been months in the making as I started it and then tucked it away and forgot about it before it was completed.  As I prepared to teach a Paper Mosaic Workshop at Dillon Nature Center next week, I remembered about the piece, pulled it out and finished it.  This is a stained glass style of paper mosaic, where the pieces are cut into specific shapes, as opposed to the mosaics that are made of little pieces filling in the shapes like in "Pieces of Spring".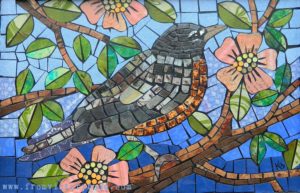 It is a super fun way to use leftover scraps and bits of paper!
Hope you have a great weekend!